My friend John in KY is keeping up with my grandson Trevor and his interest in reloading.
John said he had an old Lyman 55 stored away. He sent it to Trevor. The measure arrived today. Needed some tender loving care to get it back into the mainstream. This is an old one. It does not have the fine adjustment screws that the newer models have. I wonder how old this one is ?
Ben
This is what it looked like when I received it today. No lid.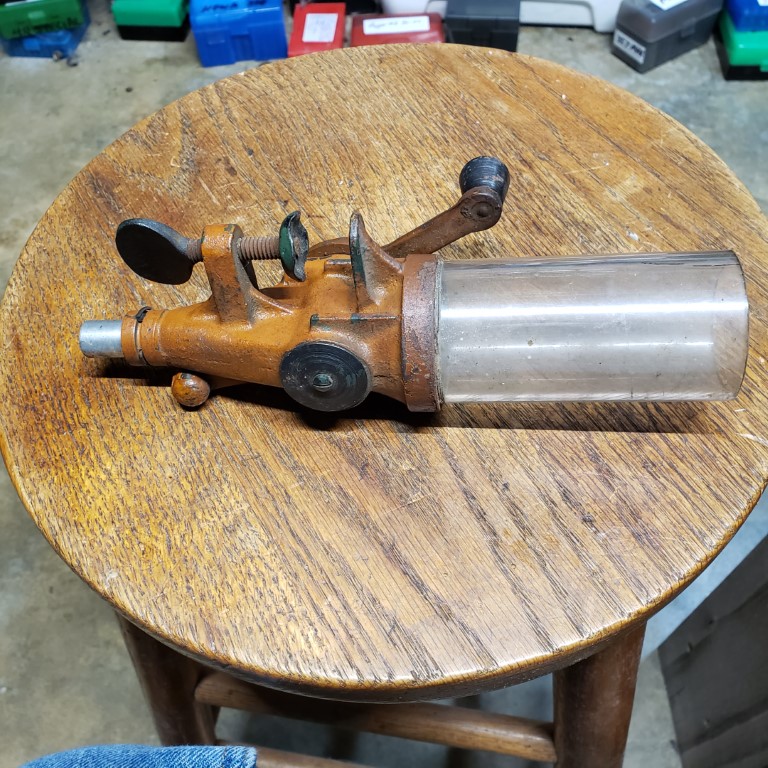 I gave all of the internals a real good cleaning.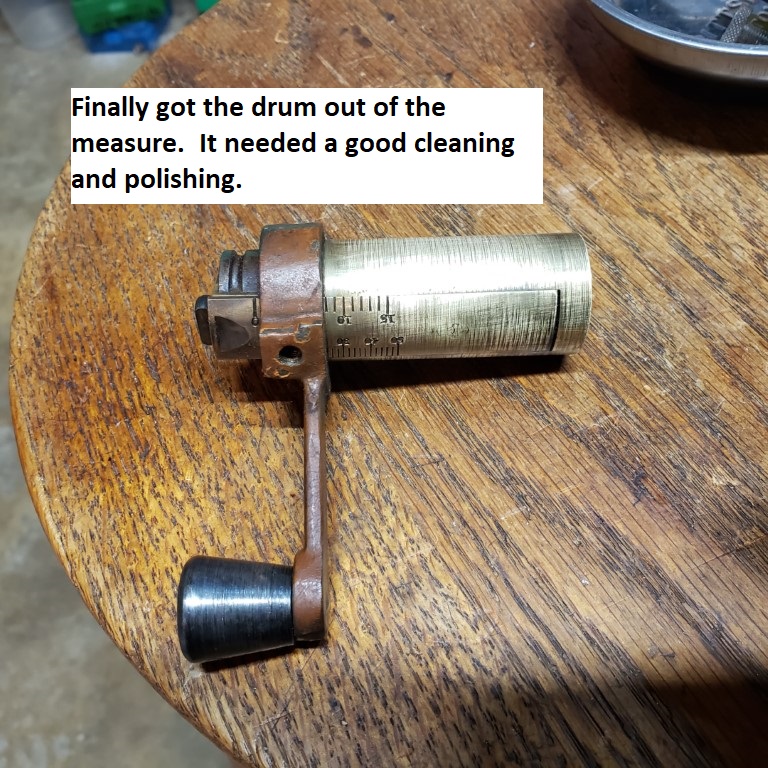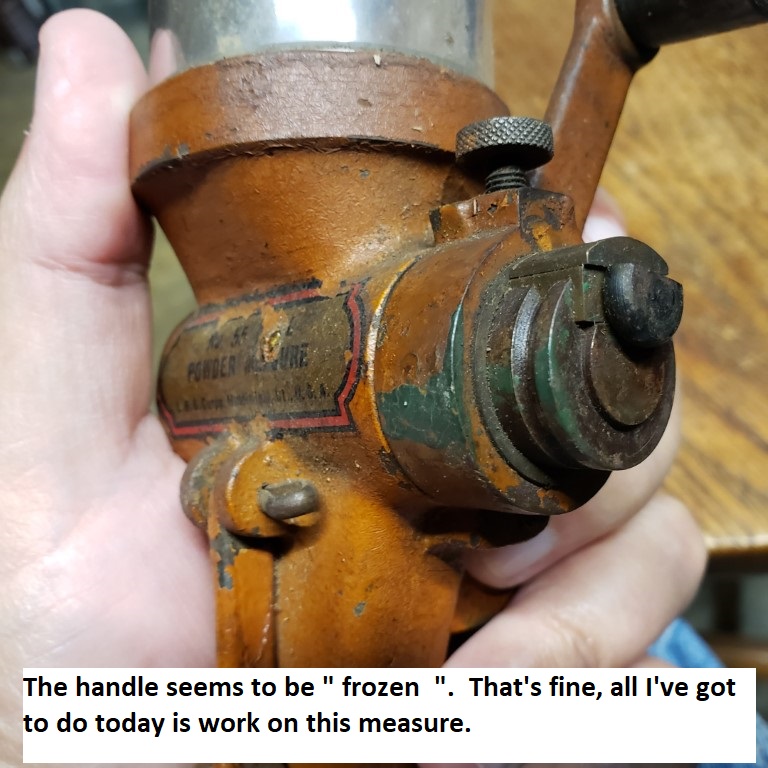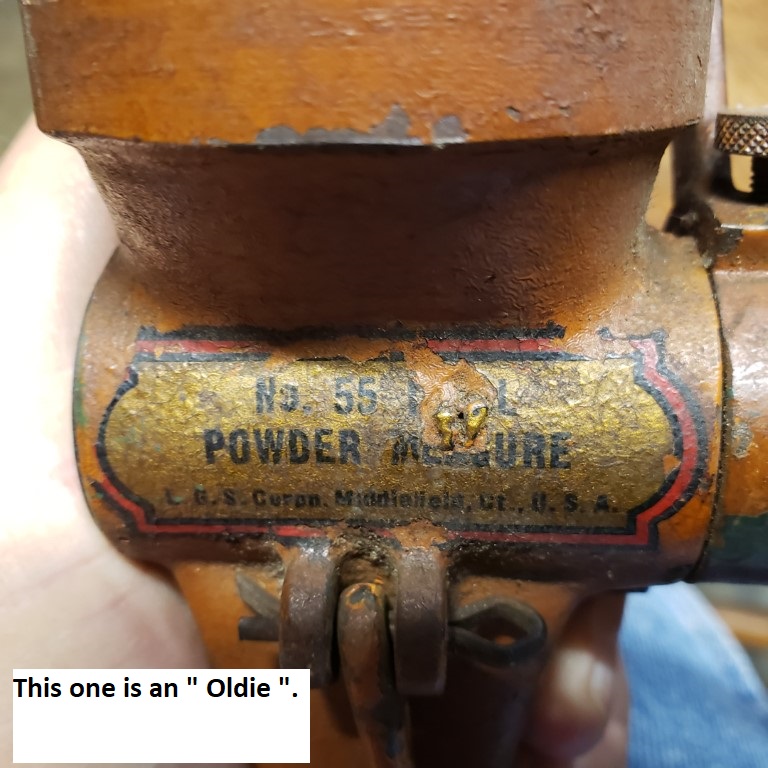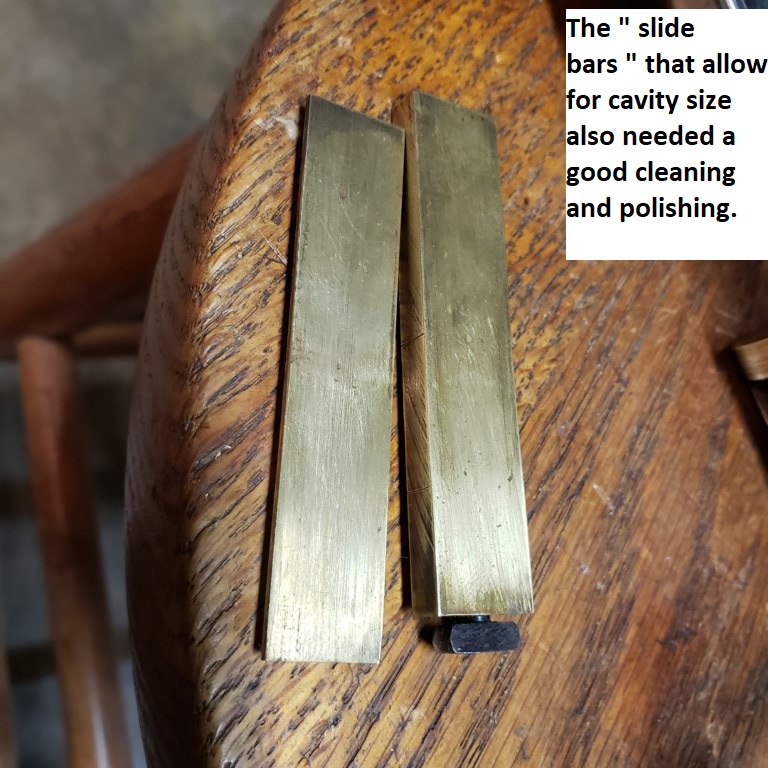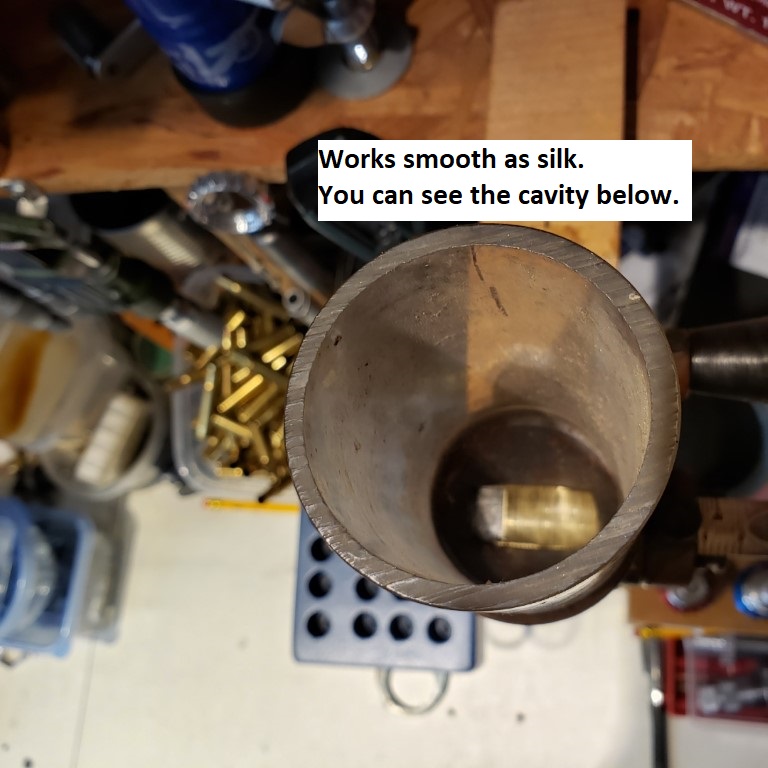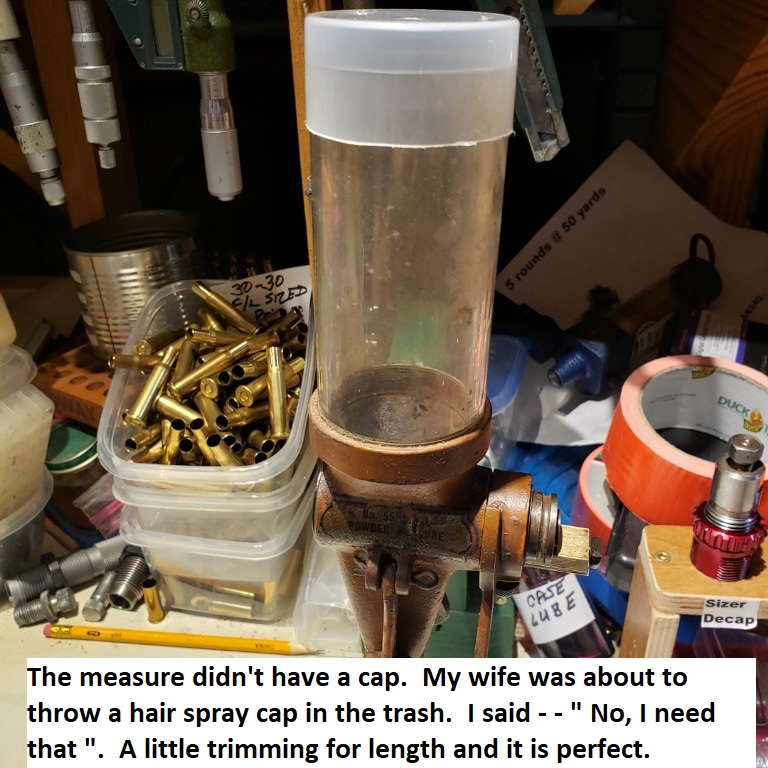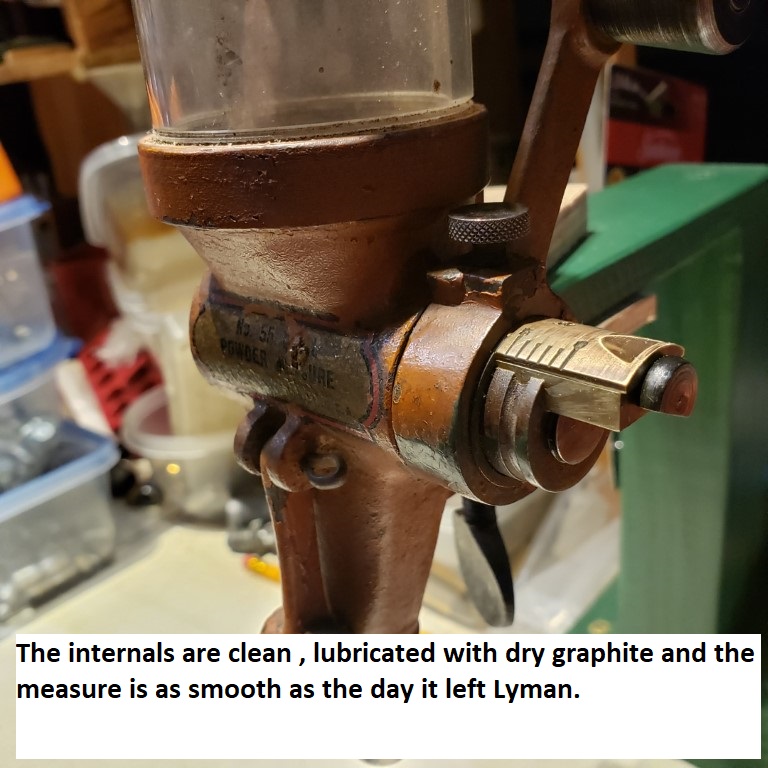 Last edited: