I started thinking about this press early this year (Jan/Feb) based on a DIY swaging press on the castboolits forum. After many months of planning, I started the press in July and finished it sometime in Sept of this year.
My goals when I started were:
- To make it for the least amount of money possible
- Re-use as much left over metal as possible
- Hold to 0.001" or better everywhere I could (hated the slop on my RCBS RockChucker, Lee, etc.)
- If possible, make it so that I could use it with hydraulic power as well as manual operation.
- Have the structure 30deg offset for better ergonomics
This was my initial drawing for the spacing and offset: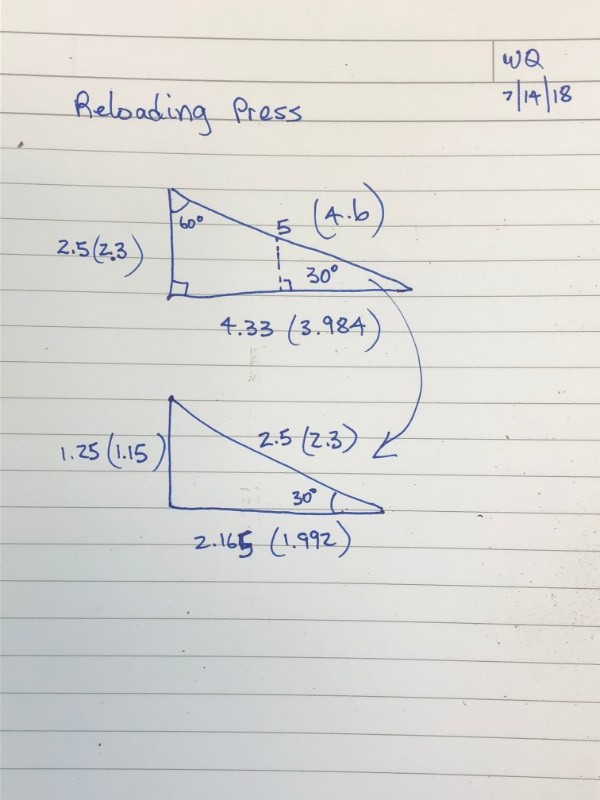 I ordered oil-impregnated bronze bushings from McMaster, and since I didn't have steel thick enough for the base, I welded 3x thinner pieces together: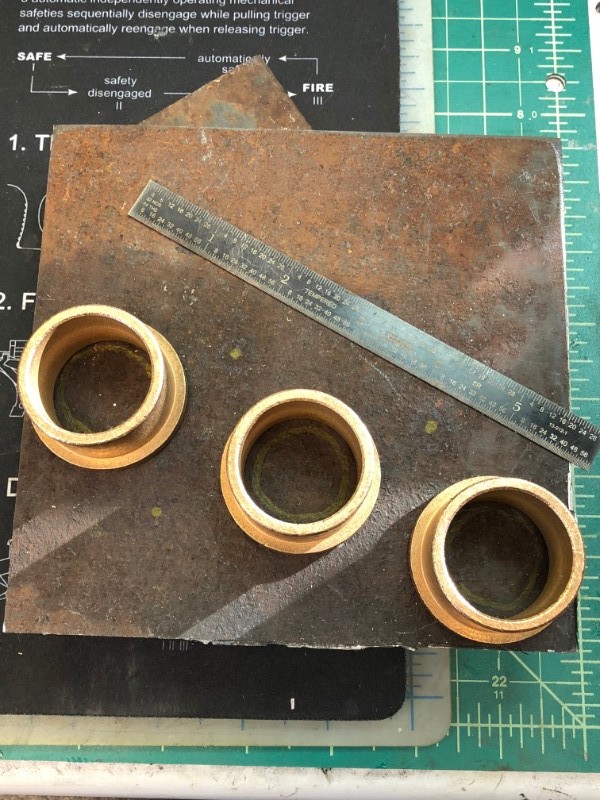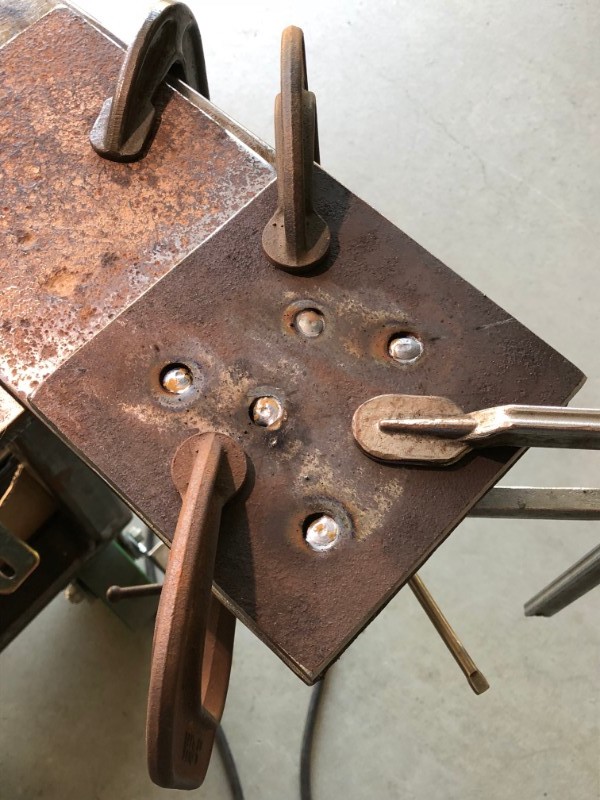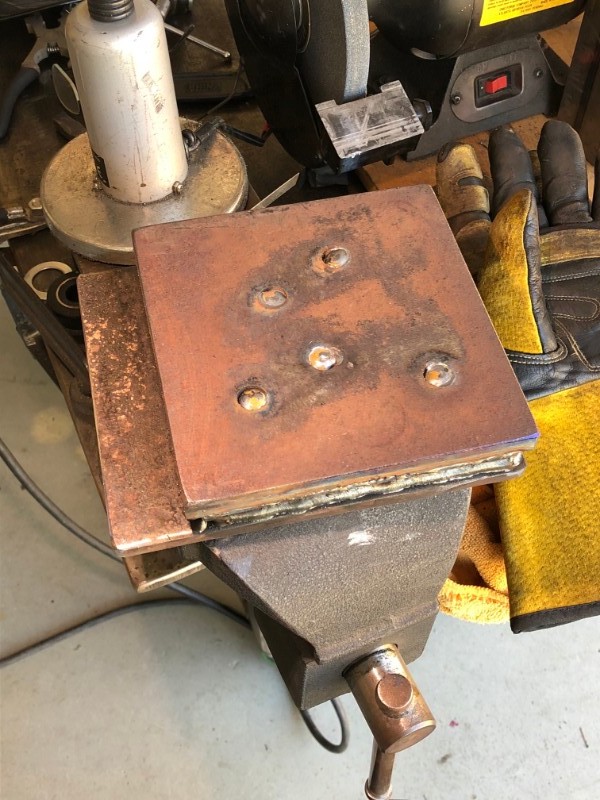 Then I had to make this new "piece" for the base flat enough in my milling machine: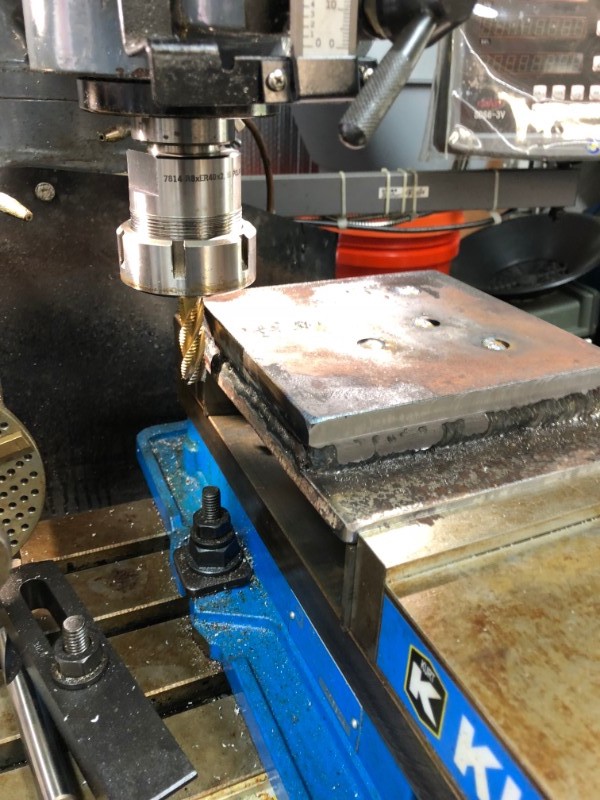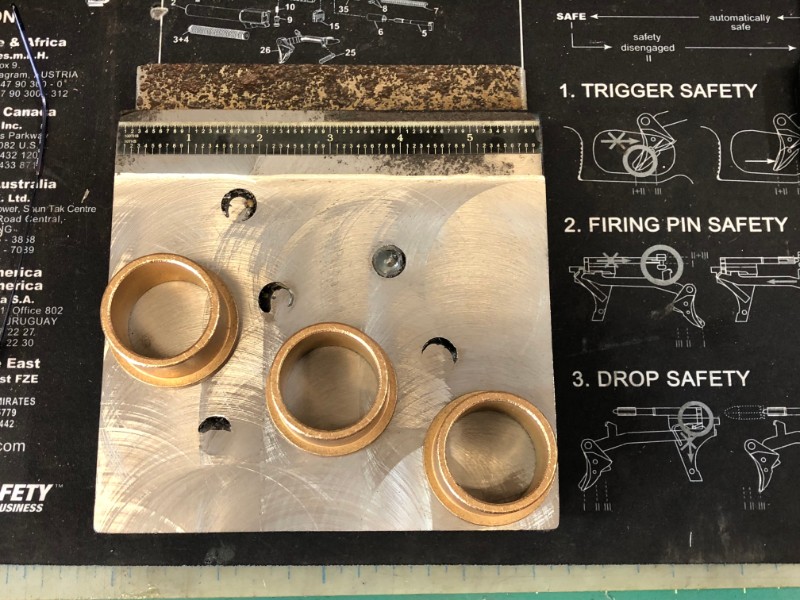 For the top piece, I had a piece of steel about .725" thick, which once flat, I drilled and tapped 7/8-14: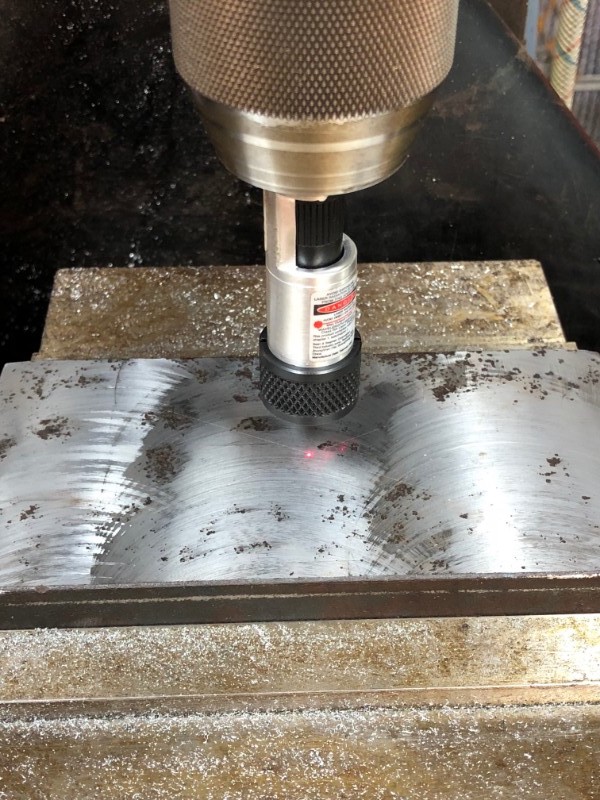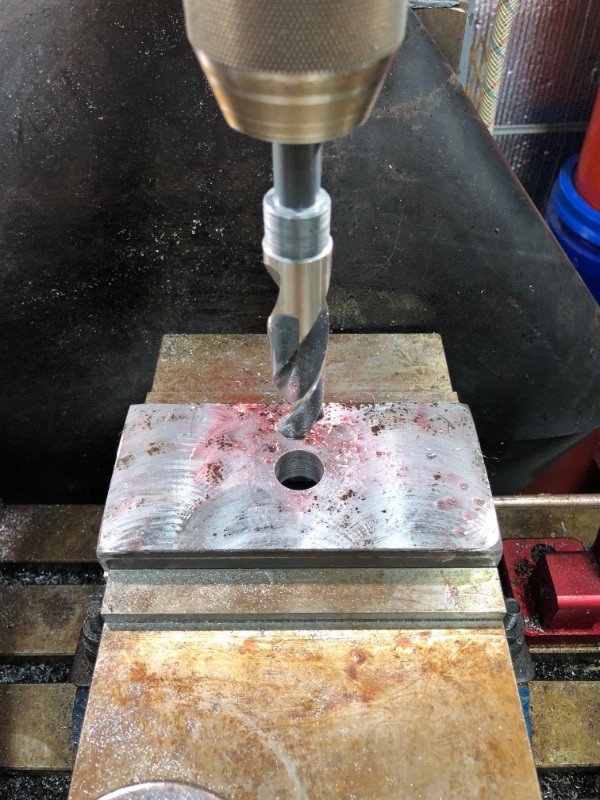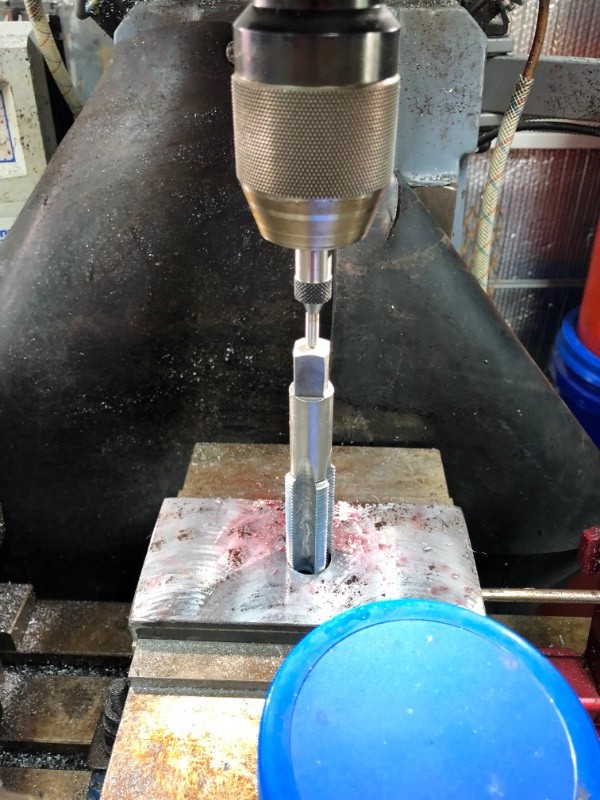 Much, much better fit, and a lot less sloppy than even the mighty Rock Chucker: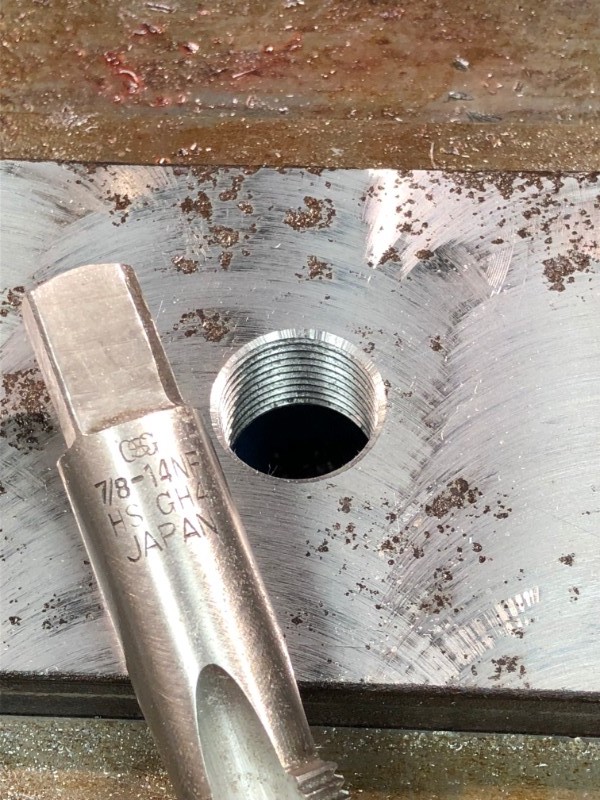 Then using my drawing and DRO, drill the two holes for the support arms/guides: